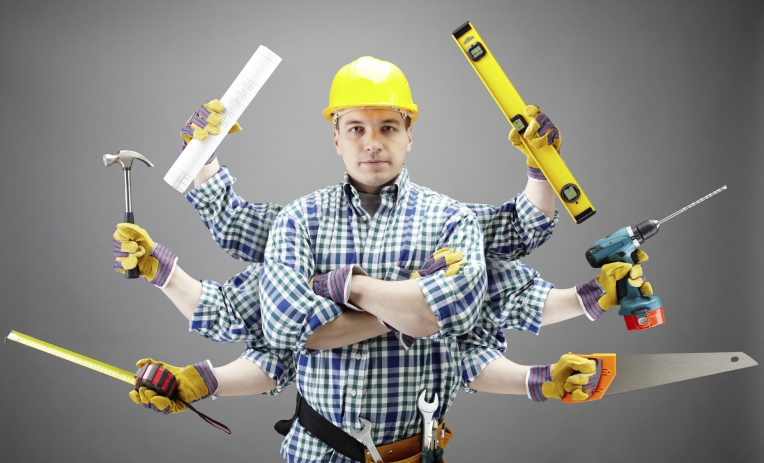 Handyman
Who is a Handyman?
As per Wikipedia, A handyman, also known as a handyperson or handyworker is a person skilled at a wide range of repairs, typically around the home. These tasks include trade skills, repair work, maintenance work, are both interior and exterior. Specifically, these jobs could be light plumbing jobs such as fixing a leaky toilet or light electric jobs such as changing a light fixture.
Where to find a Handyman…
Do a Google search.
Ask your neighbor, friends or relatives to refer one.
There are other websites like craigslist and yelp where you can find a Handyman
There are several challenges involved with the above search.
Many a times you could be referring to an older post, so the Handyman's contact details could be incorrect or they are not providing the service anymore.
You could just waste your time by calling or emailing a handful of Handyman who would simply respond not to you.
The Handyman you contacted may be too far away from you and does not wish to come over to your place.
What if you don't get served the way you wanted and he could be speaking a language that you do not understand.
You could be on a budget, but contacting every Handyman on the search engine and conveying your budget could also be a painful task.
So what is the solution?
What if you do not have to search for one? Yes, you heard it right. Let the Handyman find you.
What if you could specify the service needed, budget, location and any other preferences at one place only, just one time.
What if you get reached out multiple Handymen who wants to serve you and you have the opportunity to choose the one you like based on their profile ratings and reviews.
Above all, what if all of this is free!!
StringsSG provides you a platform that does all of the above completely free of cost.
All you need is to:
Submit your request with the service needed, budget, location and any other preferences at StringsSG.
View responses from Handymen with higher match percentage to your criteria.
You may choose to initiate conversation with the Handyman you like using the integrated chat system.
Before finalizing on the Handyman, make sure to view their profile ratings and reviews.
Finding the perfect Handyman has been made easier with StringsSG! Let StringsSG make the search easy and fun for you.
Good luck from the Team!!